With DocuWare's leading document management and workflow automation solution, manufacturers of everything from metal fabrication and machine parts to biotechnology and pharmaceuticals get a cost-effective, sustainable solution with automated workflow that streamlines production and administrative processes. DocuWare centralizes, secures and shares documents for product development, quality assurance, purchasing, invoice and order processing, human resources and much more.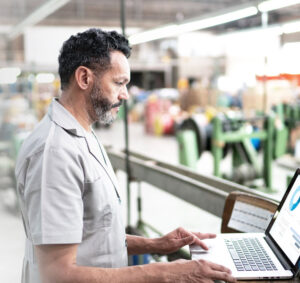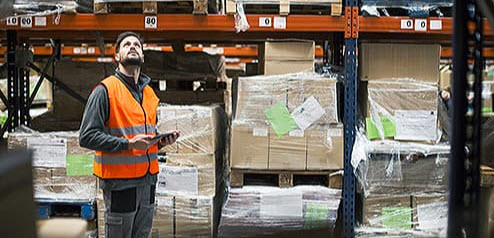 Speed time to market
To stay one step ahead of the competition, your time to market must be significantly reduced while your company continues to follow strict reporting, compliance and security standards. This requires a more transparent document production software work process. With DocuWare, all documents pertaining to a production, logistical or accounting process are digitized across the company and stored in a central archive. Whether working with design drawings, material orders, production documents, sales orders or invoices your employees can access all documents 24/7 in the office or at home. This instant access enables you to expedite production, reduce risk, and contain costs.
Instant access to information improves every process
Thanks to version control, the originator and time of every document change can be tracked, so that queries within departments can be quickly clarified and errors avoided. In addition, digital workflows that instantly route information to designated approvers ensure production is running smoothly and quality assurance is always up-to-date. Customer satisfaction increases when questions are answered faster, and orders are processed more quickly when documents can be instantly retrieved without a long search. With DocuWare's automated and tamper-proof long-term archiving, you are also better prepared in the event of a product liability lawsuit. All necessary documents – from individual batch numbers to the hourly temperature curves of your production systems – are always available at the click of a button. 
Digitization and manufacturing document management offer competitive advantages
Document management and workflow automation let you digitize paperwork and securely save it in an organized repository for quick retrieval when needed. Easily capture, store, manage, process, share and track documents. Controlled access, task lists and email notifications enable staff to handle daily responsibilities more efficiently and decision makers to approve, reject or request more information along checkpoints in all your processes. 
DocuWare delivers these key capabilities:
Productivity and collaboration
Digitize paper records and instantly retrieve them to enable engineers, factory floor managers, customer service, accounting and other departments to exchange information easily and securely. 

Compile the extensive documentation required by regulators in a searchable and secure format. 

Integrate with your ERP, CRM and other systems to maximize your existing technology's value.
Security and compliance
Restrict unauthorized viewing of confidential documents and develop guidelines to protect proprietary information and ensure customer data security. 

Prove compliance with HIPAA, Sarbanes-Oxley, GDPR, and other compliance requirements.

Counter cyberthreats with state-of-the-art encryption of data, documents and online communication. 

Prove compliance Environmental Protection Agency (EPA), Occupational Safety and Health Administration (OSHA) regulatory requirements and automatically enforce retention schedules. 
IT and future-readiness
Implement a user-friendly solution that flexes with the needs of multiple departments without adding work for the IT team. 

With DocuWare Cloud, save significant budget on hardware and IT time. 

Protect against hacking, malware and other illegal acts that target your technology infrastructure and natural disasters with a fail-safe disaster recovery plan.