The fierce efficiency war in the logistics and freight transportation industry is fought on the road, by train, cargo ship and in the air. Fast, secure and flexible document management from DocuWare is a real competitive advantage. Drive new cost and time savings in the processes at the heart of your company and customers.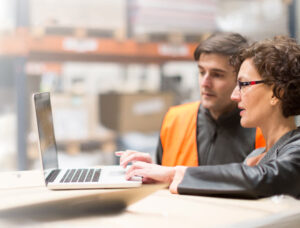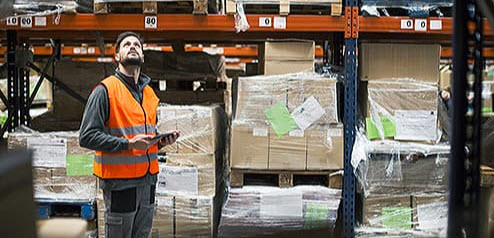 Intelligently link freight documents and invoicing
In the international logistics sector, documents needed to monitor processes and invoice customers can be stuck onboard a truck, train, cargo vessel or airplane. Labor shortages impacting warehouse operations and delays in unloading of good contribute to delays in invoice processing and collecting revenue. Cash flow comes to an unnecessary standstill. If you have several branches or subcontract with other carriers, efficient cooperation is virtually impossible without a centralized document repository. 
With DocuWare, immediately after delivery, drivers scan the freight documents with their smartphone or tablet and upload them to DocuWare. The filing and automated invoice processing starts before the truck is back on the road. Thanks to the digital transport file, everyone involved, internally and externally, is always up to date and has round-the-clock access to all the documents they need. Central archiving and full-text search functions save your back-office staff valuable time every day, allowing them to process more orders and plan new routes. 
Comply with local and international regulations
Transportation services are expected to be reliable, cost-effective and adhere to tight timelines. Documents need to be immediately retrievable, be it to monitor a shipment or to answer an urgent customer request. DocuWare enables you to more easily enforce compliance policies to help you avoid penalties, control costs, and create a reliable supply chain.
Digitization and document management software change the game for logistics companies
Document management and workflow automation let you digitize paperwork and securely save it in an organized repository for quick retrieval when needed and where needed. 
Easily capture, store, manage, process, share and track documents with our shipping document software. Task lists and email notifications enable staff to handle daily responsibilities more efficiently and decision-makers to approve, reject or request more information along checkpoints in all your processes. 
DocuWare delivers these key capabilities:
Productivity and collaboration
Digitize paper records like air waybills, freight manifests/loading lists, CMR waybills for truck transports, along with loading lists and customs declarations and instantly retrieve them to exchange information easily and securely. 

Integrate document management capabilities with your other business software to increase the value of your current technology. 

Increase your ability to monitor and track the supply chain locally and internationally. 
Security and compliance
Restrict unauthorized viewing of confidential documents and develop guidelines to protect the privacy of company and customer data. 

Prove compliance with diverse domestic and multi-national trade regulations. 

Counter cyberthreats with state-of-the-art encryption of data, documents and online communication. 
IT and future-readiness
Implement a user-friendly solution that flexes with the needs of multiple departments without adding work for your IT team. 

Save significant budget on hardware and IT time. 

Protect against cybersecurity threats and natural disasters with a fail-safe disaster recovery plan.