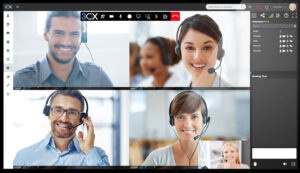 Effective communication is key in having and sustaining a successful business. Miken Technologies believes that we can improve your communication by using the latest in Business Communication Technology.
Business Communication Services that we offer directly or through our partners are:
VoIP (Voice over IP)
Unified Communications
Instant Messaging
SharePoint and Team Collaboration
CRM Integration
Integrated Fax Solutions
Telco Billing Analysis
Exchange ActiveSync Integration
Surveillance Systems
Conferencing Solutions
Any of these services can be customized to fit your business needs.
For more information, fill out our contact form and we will contact you shortly!